RE+ 2023 in Las Vegas was too big for one casino convention center to contain. Our inbox is similarly stuffed with product news and manufacturing announcements. Where to begin? Since it is Module Month on Solar Builder, let's start there …
Manufacturing in motion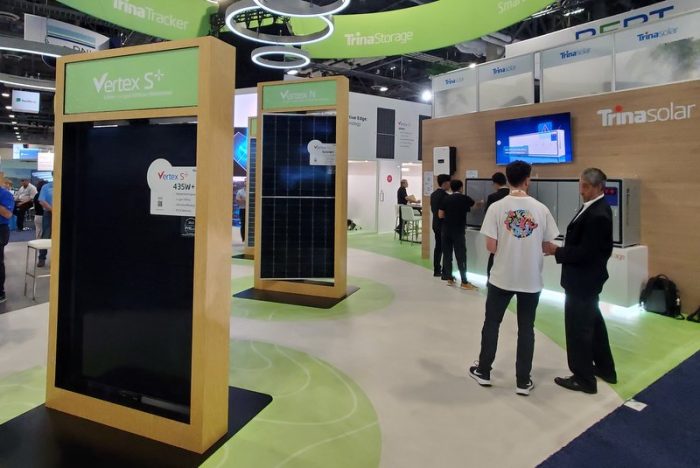 As mentioned in this RE+ recap, domestic solar manufacturing news is abound. We've reported on a bunch of announcements all year. At RE+, two of the leading PV makers revealed new U.S.-made product lines.
First Solar, which seemingly always has a new factory announcement, actually teamed up with solar mounting provider OMCO Solar for its latest production line: OMCO will be producing steel module backrails for First Solar's Series 7 modules from a new Alabama facility, located near First Solar's Alabama plant. Considering the rules for the (still uncertain) domestic content adder, every little bit produced in the United States adds up.
Trina Solar is already able to source non-Chinese solar wafers in order to stay clear of the new AD/CVD tariffs. But on-shoring is underway too: Trina plans to build a ~ 1 million sq ft solar manufacturing facility in Wilmer, Texas. The company is investing more than $200 million in property and equipment, and it will produce 5 GW of modules and source polysilicon from the United States and Europe.
"We have long had a vision to manufacture solar products in the United States, and we are proud of the jobs we are creating and the investment we are making in the Wilmer community," said Steven Zhu, president of Trina Solar US. "Trina's goal in building this facility is to begin to create an ecosystem of American manufacturing that can serve the burgeoning U.S. solar market."
Trina has been US-based and regionally focused since 2006 and it incorporated in the U.S. in 2009. Starting in 2024, the facility will produce large power output Vertex modules using Trina's favored 210mm large size wafer.
Product-wise, Trina displayed its latest n-type TOPCon Advanced solutions:
Vertex N: Trina's 600W Vertex N delivers up to 22.2% efficiency for utility-scale or commercial and industrial (C&I) solar applications.
Vertex S+: This compact solution is dedicated to residential solar applications. TOPCon cells provide 435W maximum power output and up to 22% efficiency.
Vertex 21 Series: With a 210mm large-size silicon wafer and square, monocrystalline PERC cell, the Vertex 21 series delivers output of up to 670 W with 21.6% efficiency.
Product expansion
Several big name module brands have already expanded into energy storage, such as Panasonic, Jinko, Canadian Solar and Qcells. Here is a recent episode of the The Pitch, looking at Qcells' Q.HOME CORE ESS.
This vertical integration will not stop there. Qcells introduced the new AC SMART System — which will be the first PV module and inverter made by the same manufacturer. Qcells is investing a lot into its U.S. PV module manufacturing supply chain, and now it is investing a lot in its own MLPE. The new inverter is also likely to be assembled in the U.S.
 "The AC SMART System represents a leap forward in terms of product innovation, and a significant advancement towards Qcells' goal of being a complete end-to-end energy solutions provider in the US," said Qcells North America President David Shin.
TOPcon vs. HJT
On the module side, new higher power modules for residential and commercial markets continue to emerge, based on n-type cells. Namely: TOPCon and hetereojunction (HJT).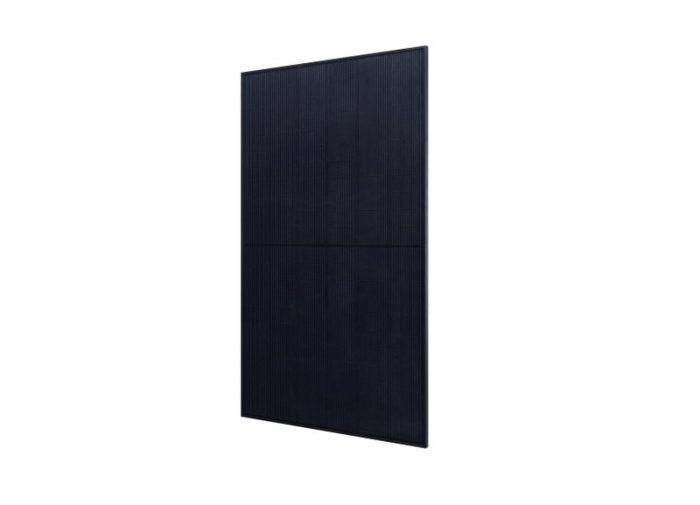 With Olympic gold medalist Michael Phelps on hand, Panasonic unveiled its 430HK2/420HK2 Black Series modules, made with half-cut cells and heterojunction technology with gapless connections — the most powerful modules offered by Panasonic to date — with a module efficiency of 22.2 percent and 21.7 percent, respectively.
Homeowners can benefit from greater energy production throughout the day, including on the hottest days in the warmest climates, due to the modules' industry-leading temperature coefficient of 0.24%/°C. Designed for long-term durability with one of the industry's lowest annual degradation rates, these Panasonic modules are expected to provide power output of at least 92 percent after 25 years.
REC Group also announced its most powerful module for the residential market. Based on advanced heterojunction cell technology (HJT), the REC Alpha Pure-RX will touch 470 Wp, is the brand's highest power residential panel ever. Production of this newest solar panel is set to start in January 2024 at REC's Industry 4.0 fab in Singapore.
"We at REC believe that HJT is also the best option for future developments like tandem structures," says Jan Enno Bicker, CEO at REC Group during the official launch ceremony. REC touts its Advanced Module Interconnection (AMI) innovation — a solder-free foil and wire combination. The Alpha Pure-RX, guarantee at least 92% power output after 25 years.
Silfab Solar's new line of TOPCon PV modules for the U.S. commercial and residential markets will be available in Q1 of 2024. Silfab also affirmed that it continues to rapidly advance U.S. cell manufacturing capabilities and expects to be "the first U.S. solar manufacturer to deliver in 2024 made-in-America TOPCon modules containing domestically produced N-type TOPCon cells."
The new facility will have an initial annual capability of 1 GW cell production and an additional 1.2 gigawatts of PV solar module assembly. FYI, the wafers for these cells are coming from a Norwegian manufacturer. Under current production schedules, product with the domestically produced N-type TOPCon cells should have deliveries later in 2024.
More U.S.-focused global supply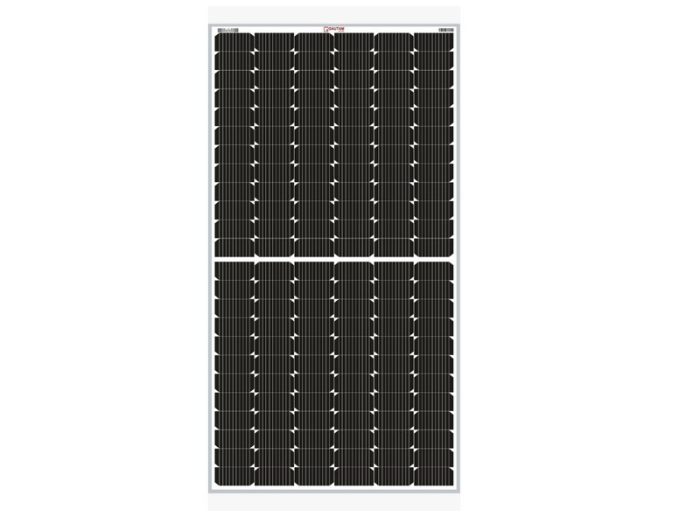 India-based Gautam Solar debuted a UL-Certified n-type TOPCon solar modules with free design and remote monitoring for the U.S. at RE+ '23. Gautam Solar's N-type TOPCon Solar Modules incorporate half-cut cells based on bigger M10 Wafer. They are available in three sizes
435 Wp Module with 108 cells best suited for Residential Rooftops (21.77% Efficiency)
475 Wp Module with 120 cells best suited for Residential and C&I Rooftops (22.01% Efficiency)
580 Wp Module with 144 cells best suited for Large-Scale C&I and Utility Scale Plants (22.45% Efficiency)
"RE+ 2023 provides us a great opportunity to highlight the best of Indian manufacturing to a global audience of Renewable Energy Professionals," said Gautam Mohanka, CEO of Gautam Solar. "Our technologically advanced N-type TOPCon Solar Modules got great response in Europe and we're confident that they'll be received well at RE+ as well."
Other modern cell technologies like Round Ribbon Connectors to ensure better light utilization, Non-Destructive Cell Cutting for higher reliability and lower chances of micro-cracks and Multi-Busbar Technology for lower electrical losses, are also utilized during the manufacturing process. These modules are available in monofacial and bifacial variants.
Another Indian solar module manufacturer, Jakson Solar, announced a strategic partnership with Ariel Re, a Lloyd's of London Syndicate and its Clean Energy division. Jakson Solar will now extend long-term product & performance warranties with investment grade (re)insurance for their Solar PV Modules ranging from 400Wp to 600Wp. Jakson Solar's modules are backed by a Product Warranty of 12 Years and a Performance Warranty extending up to 25 Years (30 Years for Glass-Glass Modules).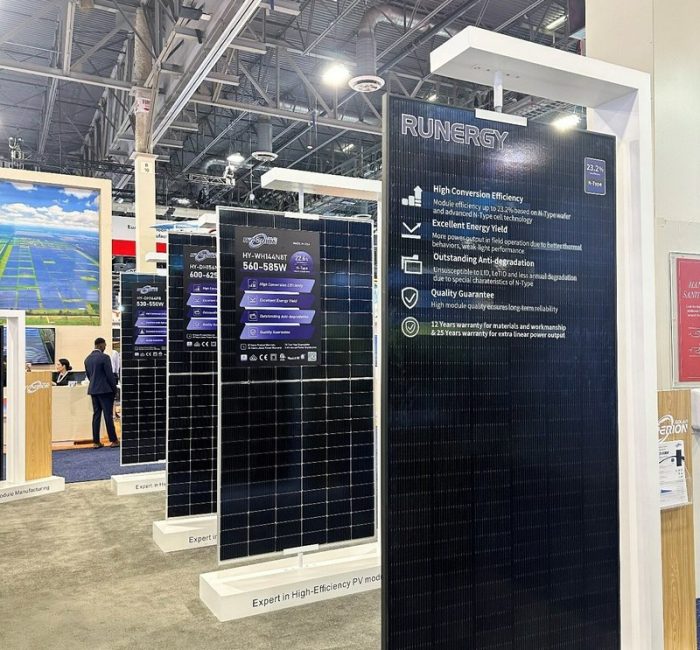 At this year's RE+, Runergy showcased a series of high-efficiency modules that utilize both n-type cell technology and PERC cell technology. Among them, the 54 half-cell N-Type high-efficiency module is featured with full black aesthetic design that will fit for rooftop applications. It is light weight and has a maximum power output at 425W. The other two N-Type modules are 72 and 78 half-cells, perfect for ground mounted projects and tracker systems.
Honestly, this is just a small amount of the module news announcements and insight from RE+. Stay tuned for more in the coming weeks.
— Solar Builder magazine
[source: https://solarbuildermag.com/news/solar-module-trends-to-know-from-re-2023/]