Solar Power, Inc., (SPI) a global provider of PV solutions for business, residential, government and utility customers and investors, appointed Tao Wu as chief product officer, primarily in charge of the Internet product and technology division of SPI's Solarbao.com, and Guotao Qiu as president of SPI's recently launched automobile finance unit.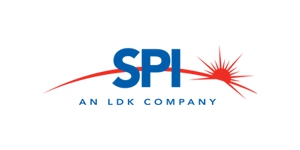 Wu has previously held positions including product director at Tencent, product manager in Baidu's mobile software division and product director at Alipay, and brings industry leading Internet and mobile experience to SPI's rapidly growing online energy e-commerce and investment platform, Solarbao.com.
Qiu is a pioneer in China's financial leasing industry with experience in automobile financing, insurance and Internet finance. A respected professional with deep knowledge of the automobile industry, he previously held key management roles at leading automobile finance service companies, Guanghui Leasing Company and Beijing Automobile Leasing Company.
"We are delighted to welcome Tao Wu and Guotao Qiu to SPI, both of whom bring industry leading experience in their respective fields," said Xiaofeng Peng, Chairman of SPI. "As our Solarbao.com investment platform continues its rapid growth, we will benefit enormously from Tao's expertise as we expand its capabilities and enhance user experience. Likewise, our newly established automobile finance unit will benefit from Guotao's industry knowledge. We expect this business unit to become an important future growth driver for SPI in light of the fast growing EV sector."
— Solar Builder magazine
[source: http://solarbuildermag.com/news/solar-power-inc-grows-adds-two-key-positions/]