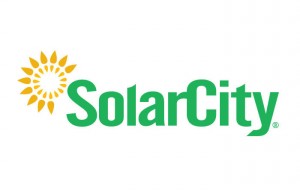 SolarCity Corp. completed its first securitization of distributed solar loan assets, the company's fifth securitization transaction to date. SolarCity completed a private placement in the amount of $185 million—$2.89 per watt of generation capacity in the portfolio—with a blended coupon interest rate of 5.17 percent and a blended yield rate of 5.81 percent. The anticipated repayment date is March 2022.
RELATED: New SolarCity referral program will donate to nonprofits that get sign ups 
The Class A Notes for SolarCity's pool of solar loan contracts received an investment grade rating of BBB from Standard & Poor's and Kroll Bond Rating Agency. The rating reflects the predictability and quality of the cash flows and the minimal operation and production risk of solar assets. With this transaction, solar loan assets were able to achieve an investment grade rating in the asset-backed securities markets for the first time.
Credit Suisse acted as sole structuring agent and sole bookrunner for the transaction.
— Solar Builder magazine
[source: http://solarbuildermag.com/news/solarcity-securitization-of-distributed-solar-loan-assets/]