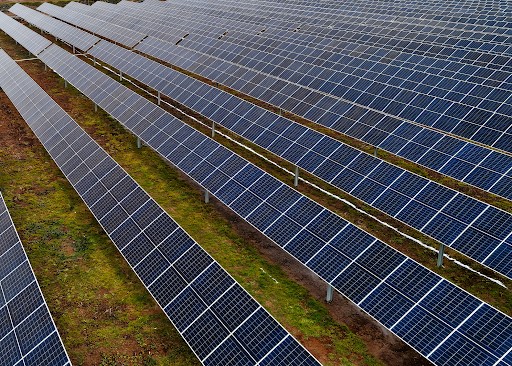 Standard Solar has acquired a planned 21 MW of solar projects in New York and Massachusetts from New Leaf Energy.
"Community solar projects like these will generate clean, reliable energy needed by residents and businesses and are integral in helping New York and Massachusetts reach their renewable energy and climate goals," said Michael Streams, chief development officer for Standard Solar.
According to the Solar Energy Industries Association (SEIA), New York ranks ninth in the United States for installed solar, while Massachusetts ranks 10th.
"At New Leaf Energy, we take pride in focusing on projects that provide the greatest value to decarbonizing the electricity system, and community solar projects fit that bill," said Brendan Neagle, New Leaf Energy's executive VP for project finance. "They bring clean, renewable power to more consumers and add resiliency to the electrical grid."
The Copicut project in Freetown, Massachusetts, is a single-axis tracker solar plus battery storage project with more than 12 MW of solar and 22 MWh of storage. Upon completion, it will produce 17,924 MWh of energy annually. The project received an award from the state's Solar Massachusetts Renewable Target (SMART) program, which provides solar and storage project incentives.
The almost 3 MW Main Street Newbury system in Byfield, Massachusetts, is fully subscribed to commercial and residential subscribers in Byfield and the surrounding area. This project is expected to produce 3,571 MWh of energy annually.
The Saunders Settlement project in Sanborn, New York, is more than 6 MW and is expected to produce approximately 8,861 MWh annually.
"Meeting the growing demand across the country for community solar is critical to growing an equitable clean energy economy," said Harry Benson, director of business development for Standard Solar. "These projects go a long way toward increasing affordable energy in the Northeast."
— Solar Builder magazine
[source: https://solarbuildermag.com/projects/standard-solar-acquires-21-mw-community-solar-from-new-leaf-energy/]