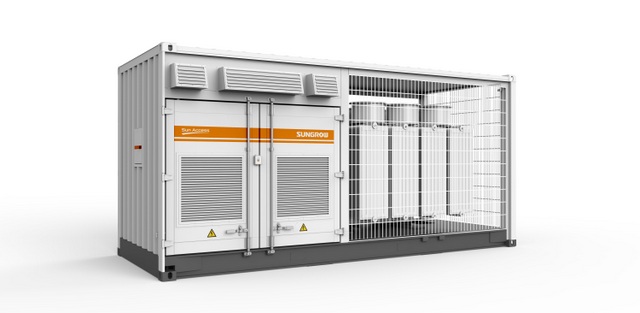 Inverter manufacturers Sungrow and ABB have formed a strategic alliance to deepen their cooperation in core products, technical innovation and services.
According to the agreement, Sungrow and ABB will make full use of their resources to bring mutual promotion to each other's products for the next three years. They will also co-design a medium voltage inverter container to be used in high performance solar power plants all over the world. Combining ABB's customized medium voltage products with Sungrow's inverters, the companies believe this partnership is beneficial for customers all over the world.
RELATED: What you need to know about 1,500-volt inverters 
Sungrow unveiled its SG3000HV-MV container medium voltage inverter for systems up to 3 MW  at SNEC 2016. A solution for 1,500-volt solar systems, the SG3000HV-MV enables more modules to be connected, which can reduce system costs and power generating losses as well as being smarter and friendlier to end users. More importantly, it is easy to maintain in the long term, according to Sungrow. Simultaneously, the SG3000HV-MV is able to make communication between customers and suppliers more efficient, through combining transformers and inverters in advance. The combination of the optimized inverters from Sungrow and the customized transformers from ABB show the possibilities of joint innovation.
"Ranked as a Fortune Global 500, ABB is a leading enterprise in electric power and automation technique and its products are widely used all over the world with high performance and good quality. Sungrow is expected to cooperate with ABB to explore the integrating solutions with higher reliability, ensuring higher yields of power plants. " Said Professor Renxian Cao, the President of Sungrow, "I am very confident that this cooperation with ABB, will be hugely beneficial for both parties"
— Solar Builder magazine
[source: http://solarbuildermag.com/news/sungrow-abb-teaming-design-promote-1500-volt-solar-solution/]