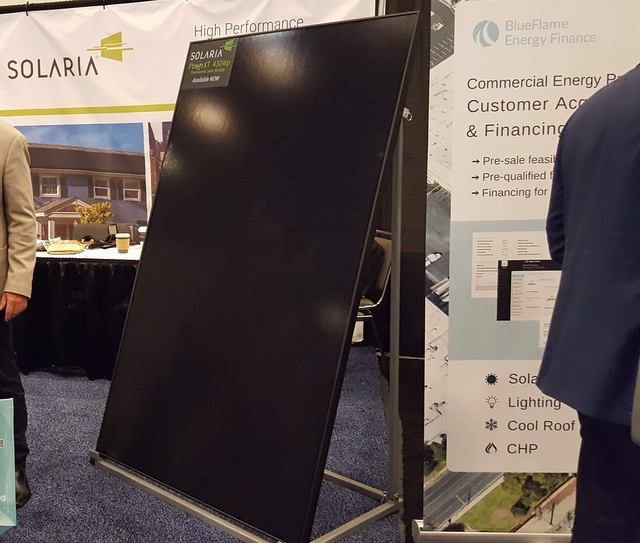 Sunlight Financial, a national platform for residential solar and energy storage lending, have added Solaria's PowerXT modules to the company's approved vendor list.
"Sunlight Financial recognizes that the PowerXT module is one of the industry's bankable solar products," said Solaria CEO Suvi Sharma. "Combining Sunlight Financial's loan products with Solaria's efficient and aesthetic modules provides tremendous value for homeowners keen to deploy solar energy."
Solaria's high energy modules accelerate the payback period, and come all-black for an aesthetically pleasing look to make solar an attractive investment from both an appearance and performance perspective. The company's high output PowerXT modules — 60 cell equivalent, with a black back sheet — are built on the company's patented technology and module assembly processes. PowerXT significantly boosts power generation while eliminating reliability challenges that can reduce conventional PV modules' long-term performance.
In order to meet rapidly growing customer demand for its modules, Solaria has ramped up its manufacturing in Silicon Valley –a showcase for the company's reliance on American ingenuity and innovation– and overseas. Solaria serves customers in North America, as well as select international markets.
— Solar Builder magazine
[source: https://solarbuildermag.com/products/sunlight-financial-adds-solaria-powerxt-modules-to-vendor-list/]