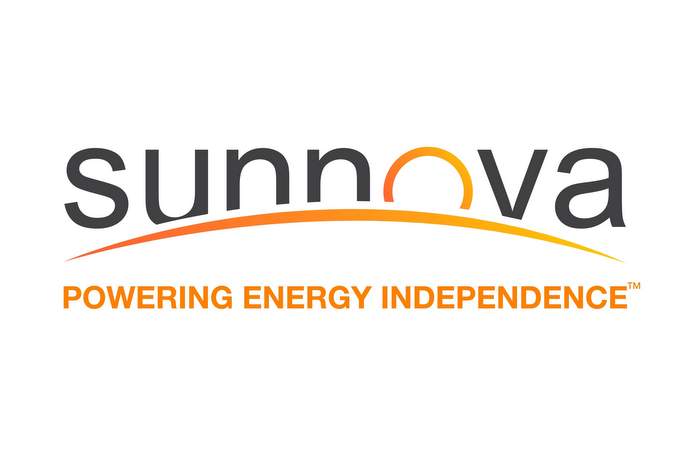 Sunnova Energy International teamed up with David Energy, a software-driven retail energy provider in Texas, to bring its Adaptive Retail energy plan to the Texas marketplace, which taps Sunnova SunSafe solar and battery storage systems to create a virtual power plant (VPP).
"Our Adaptive Retail plan represents a significant departure from the traditional centralized power generation model, putting more control and flexibility in the hands of our customers," said William J. (John) Berger, CEO of Sunnova Energy International Inc. "By leveraging our customers' Sunnova SunSafe systems through a VPP, we can create a more reliable and cost-effective source of energy for the electric grid, while also providing our customers with the best possible prices."
The VPP aggregates the battery storage and generation capacity of Sunnova customers, and David Energy's platform optimizes the interactions of the fleet with the electric grid to provide a more reliable and flexible source of energy that can respond based on the price of energy in the wholesale market.
In addition, David Energy's platform will allow these DERs to integrate the value of demand response and bid their capacity into Electric Reliability Council of Texas's (ERCOT) ancillary markets for the creation of the lowest energy rates for Sunnova's customers.
By combining a retail energy plan with software that connects to a broad range of devices many customers already have, David Energy's platform can turn Texans' homes into power plants.
"The potential to bring hundreds of megawatts of much needed flexible capacity to ERCOT via these VPPs in the near future is very real," said James McGinniss, CEO and founder of David Energy.
By optimizing battery interactions with the electric grid, Sunnova and David Energy are reducing monthly customer electricity costs and promoting a cleaner grid.
"The introduction of our Adaptive Retail rate in Texas marks a major milestone in Sunnova's efforts to integrate the Sunnova Adaptive Home into broader power markets," said Michael Grasso, EVP, Chief Revenue Officer at Sunnova. "The technology embedded into each Sunnova system allows our Texas customers to access the lowest retail rates, earn VPP credits annually, and reduce their overall energy costs."
— Solar Builder magazine
[source: https://solarbuildermag.com/news/sunnova-david-energy-launch-virtual-power-plant-in-texas/]