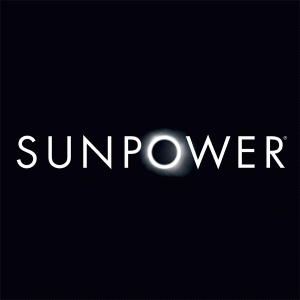 SunPower reports that its distributed generation business performed well — and plans to continue focusing on that segment — but at the cost of its power plant segment, which fell short of its lofty 2016 goals. The company plans to cut 15 percent of its workforce as a result.
As a result of the announced realignment, the company expects the following:
Workforce reduction of approximately 15 percent or 1,200 employees, primarily related to its Philippine facility closure
Restructuring charges totaling $30 million -$45 million
Substantial portion of charges to be incurred in the third quarter of 2016 with more than 50 percent of the total charges to be cash
Annual operating expense reductions of approximately 10 percent
Here is the explanation from Tom Werner, SunPower president and CEO
"While the long-term fundamentals for solar power remain strong, we see a number of near-term industry challenges, primarily in our power plant segment, that we expect to impact our business and financial performance in the second half of 2016. The extension of the Investment Tax Credit, as well as the bonus depreciation credit, while beneficial to the long-term health of the industry, has reduced the urgency to complete new solar projects by the end of 2016, with many customers adopting a longer-term timeline for project completion. Additionally, near-term economic returns have deteriorated due to aggressive PPA pricing by new market entrants, including a number of large, global independent power companies. We are also seeing customer project IRRs rising in the near term as buyers have increased their hurdle rates due to industry conditions. Finally, the continued market disruption in the YieldCo environment has impacted our assumptions related to monetizing deferred profits.
RELATED: How SunPower's Helix Platform takes aim at commercial sector 
"As a result, we have proactively decided to streamline our power plant development segment while shifting investment to our distributed generation (DG) segments. We intend to focus our development resources on a limited number of core markets, primarily in the Americas, where we believe we have a sustainable competitive advantage and a project pipeline of over 9 gigawatts (GW). Outside these core markets, we will focus our power plant business on the sale of our new Oasis complete solution incorporating Performance Series panel technology to developers and Engineering, Procurement and Construction companies in global markets, including Total. We also plan to delay the timing of certain projects in our 2016 and 2017 pipeline to take advantage of planned cost reduction efforts over the next two years. We expect these actions to significantly lower operating expense and capital deployment in our power plant business while maintaining leadership in our core markets.
"Additionally, we are realigning our manufacturing operations to increase the relative mix of X-Series capacity due to expected strong customer demand in our DG business as well as adjusting our panel assembly capacity to be closer to our core markets. We plan to utilize equipment from some of our older solar cell manufacturing lines in Fab 2 to debottleneck capacity of our latest generation technology in order to increase the supply of X-Series panels. These initiatives will enable us to increase X-Series output by up to 100 MW by the end of 2017. Additionally, in connection with the realignment of our power plant segment principally around our core markets, we have made the decision to close our Philippine panel assembly facility and transfer the equipment to our latest generation, lower cost facilities in Mexico. This change will optimize our supply chain and move final panel assembly closer to our key markets.
Werner on second quarter results
"Our second quarter execution was solid as we met our financial targets and achieved key milestones across the company. During the quarter we saw significant customer demand for our recently introduced Helix and SunPower Equinox complete commercial and residential solutions, respectively. We are also seeing stronger than anticipated demand and price premium for our highest efficiency, next generation X-21 and X-22 Series solar panels. In our upstream solar cell and panel manufacturing operations, we delivered strong yields and panel output in our fabs, continued our technology leadership with the announcement of our world record 24.1 percent efficient rooftop solar panel and successfully started up our first high volume, Performance Series production lines in Mexico.
"In our distributed generation business for the second quarter, we saw solid execution in both the residential and commercial segments. In commercial, our performance was above plan as we successfully ramped our Helix product deployment to approximately 20 megawatts (MW) in the second quarter while signing over 25 MW of new contracts for customers such as the U.S. Army. We were also pleased to complete the drop down of our Macy's project to 8point3 Energy Partners, and we continue to believe that 8point3 Energy Partners will be a key strategic vehicle for the company going forward. With a record pipeline of more than $1.3 billion, strong bookings, currently stable pricing and the continued successful ramp of our Helix solution, we are well positioned to gain share in the commercial market. Our residential segment also performed well, with solid fundamentals in the U.S. and improving traction in Europe and Japan. In the U.S., we are seeing a pronounced shift to our new SunPower Equinox complete solution which accounted for 50 percent of bookings by the end of the quarter. Total U.S. residential MW deployment was up approximately 25 percent year-over-year, and we continued to expand our utility channel initiatives, most recently a new solar plus storage partnership with Consolidated Edison.

Additionally, second quarter fiscal 2016 non-GAAP results include net adjustments that, in the aggregate, decreased (increased) non-GAAP net loss by $39.9 million, including $18.0 million related to 8point3 Energy Partners, $4.1 million related to utility and power plant projects, $3.0 million related to sale of operating lease assets, $3.0 million related to sale-leaseback transactions, $16.5 million related to stock-based compensation expense, $(2.2) million related to other adjustments, and $(2.5) million related to tax effect.
— Solar Builder magazine
[source: http://solarbuildermag.com/news/sunpower-ceo-on-layoffs-in-power-plant-segment-focus-shift-to-distributed-generation/]