With so many costs and components already removed from the actual PV system, the next frontier for the industry is improving the buying and selling process for both installers and customers. To that end, SunPower is debuting a new digital software platform, the EDDiE sales tool, to offer a dynamic way for homeowners to customize their SunPower systems — from selecting solar panels with different efficiencies to placing panels on various parts of their roof — creating a simple, engaging solar process.
"SunPower is working to revolutionize the way homeowners buy solar with digital tools that change at lightning speed and deliver a best-in-class customer experience," said Martin DeBono, SunPower senior vice president. "With the intuitive, user-friendly features we've innovated into the EDDiE tool, we're enabling our sales force to help more consumers quickly and simply find a SunPower® solar solution that best complements their lifestyle."
The EDDiE approach to buying and selling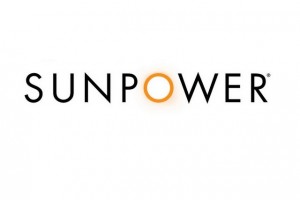 Simple system design configuration. Once the EDDiE tool creates a base design for each individual home, solar panels can be added or removed with just a click of a mouse or a tap on a screen, allowing for an interactive customer experience.
Reliable energy and cost savings estimates. Instantly see projected savings appear depending on the type of solar panel, financing option, down-payment amount and available incentives selected.
RELATED: Four steps for converting more solar sales 
Proposals generated in minutes — not hours. Homeowners ready to invest in SunPower solar won't have to wait to get the process started, with a signature-ready proposal emailed as soon as they'd like.
Compatible with SunPower's complete residential solar solution. Systems can be designed virtually with the SunPower Equinox system featuring panels with built-in microinverters.
Mobile sales enablement. For SunPower partners, a cloud-based mobile app offers immediate access to a full suite of solar-related content. Accessible on-the-go so that conversations with interested homeowners can happen when and where they prefer.
Works well on multiple devices. Whether in the office or at the kitchen table, the EDDiE tool performs on tablets (including the iPad Pro) with the iOS, Windows, and Android platforms, as well as on any Mac computer or PC with the Google Chrome™ browser or Safari application programs.
The EDDiE tool will be broadly available in March 2017 for use by SunPower partners in the U.S
— Solar Builder magazine
[source: http://solarbuildermag.com/news/sunpower-launches-new-tool-to-improve-buying-selling-of-solar-systems/]