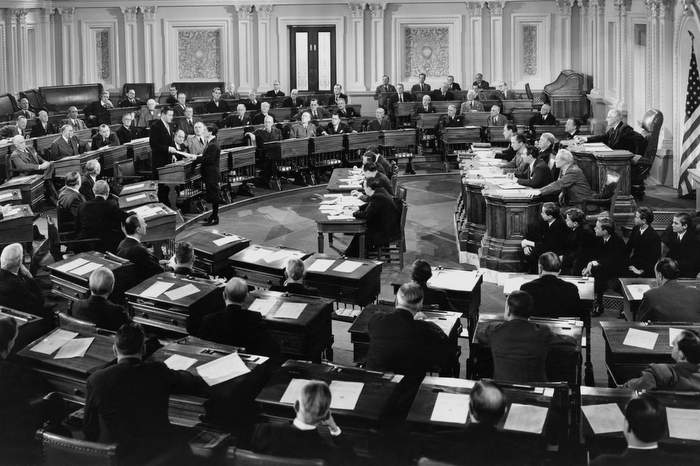 In a letter delivered today to Speaker Nancy Pelosi and House Majority Leader Steny Hoyer, 166 Members of Congress, representing more than 70% of the House Democratic Caucus, urged the inclusion of critical clean energy tax incentives, including an extension of the 30 percent solar ITC and inclusion of an energy storage investment tax credit, in any must-pass legislation this year.
"This is a tremendous show of support for tangible progress on clean energy and climate. Over 70% of House Democrats – from the Congressional Progressive Caucus to the New Democrat Coalition – have come together with a unified voice to urge prompt action on a robust package of smart clean energy tax incentives as the best chance to address climate change this year," said Gregory Wetstone, President and CEO of the American Council on Renewable Energy (ACORE). "ACORE would especially like to thank the House Sustainable Energy and Environment Coalition for spearheading this important effort, and all of the signatories for standing up and speaking out on a critical priority for so many Americans."
On top of that, the Solar Energy Industries Association (SEIA) pulled together 70 associations from a broad array of interests to call for an extension of the ITC. We're talking a group representing farmers, homebuilders and electric coopers to go along with the usual cast of environmental organizations.
"It's not every day that you see higher ed advocates and farm families agree on energy policy," said Abigail Ross Hopper, president and CEO of the Solar Energy Industries Association (SEIA). "Extending the Investment Tax Credit is common sense and this effort shows us just how many people, communities, and interests it touches. Whether you want to reduce emissions, stimulate economic investment, or create jobs, we're showing Congress that the ITC is a proven policy that can do all of those things."
The organizations listed in the letter represent citizens, consumers and businesses in all 50 states. The organizations advocate for agricultural and livestock businesses, engineers, professors, bird enthusiasts, and many Americans looking to make a difference on climate change. Agricultural groups and electric cooperatives alike benefit from reduced electricity costs through solar investment, allowing them to focus their time—and money—on other key business objectives.
"As farmers and ranchers face uncertain markets and declining farm income, renewable energy provides a reliable source of income and reduces on-farm energy costs," said Zippy Duvall, president of the American Farm Bureau Federation. "The Farm Bureau supports the section 48 and 25D investment tax credit because it helps to create a diverse and domestic energy supply, strengthen our energy security and bolster rural economies. Congress needs to enact a predictable, stable, and long-term tax credit solution so that rural businesses and investors have the certainty they need to continue developing solar, distributed wind, and other renewable energy projects."
— Solar Builder magazine
[source: https://solarbuildermag.com/news/tax-credit-progress-166-members-of-congress-70-associations-show-their-support-for-itc-extension/]