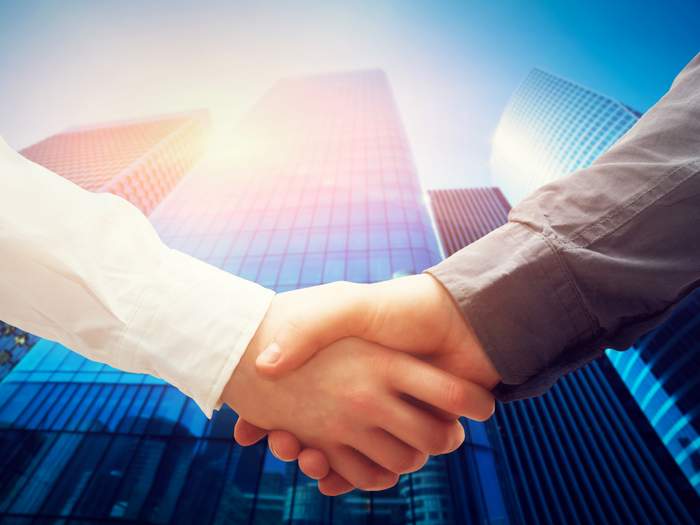 TerraForm Power entered into a definitive agreement to acquire the distributed generation portfolio of AltaGas Ltd for a total purchase price of $720 million, which includes up to ~320 MW of capacity in the United States.
"Following the close of this transaction, TerraForm Power is expected to own one of the largest portfolios of distributed generation in the United States. The acquisition will increase TerraForm Power's average contract duration to 14 years and enhance its resource diversity." said John Stinebaugh, CEO of TerraForm Power. "Furthermore, this demonstrates our strategy of recycling capital from stabilized assets with limited opportunities for further value creation into newly acquired assets that meet our return targets and have commercial and operational upside that we can extract through our integrated operating platform."
Transaction Highlights
• High quality asset base in attractive markets. The portfolio represents one of the largest distributed generation platforms in the United States, comprised of 291 megawatts of commercial and industrial solar assets, ~21 megawatts of residential solar assets and ~10 megawatts of fuel cells. Diversified across 20 states and in the District of Columbia and with over 100 commercial and industrial customers, the portfolio is comprised of assets with an average age of 3.5 years that have power purchase agreements with an average investment grade credit rating of A+/A2 and an average remaining term of over 17 years.
• Attractive upside potential. TerraForm Power's business plan is to extract incremental value from the portfolio by cross-selling additional products such as storage and back-up generation to its commercial and industrial customers and reducing operating and maintenance costs by leveraging the scale of what will be a combined ~750 megawatts distributed generation portfolio.
• Accretive recycling of capital. TerraForm Power will seek to finance its equity investment by opportunistically selling minority interests in stabilized wind assets for which there is a limited opportunity to add additional value going forward. TerraForm Power expects the acquisition to be modestly accretive to CAFD in 2020 and over the next five years.
• Attractive returns. TerraForm Power expects to generate returns on equity on this investment within its targeted range of 9% to 11%.
Funding
TerraForm Power plans to initially fund the acquisition with a $475 million bridge facility and draws on its corporate revolver. Permanent financing is expected to be comprised of ~$475 million of project-level debt on this unlevered portfolio that is sized to investment grade metrics and proceeds of ~$245 million from the sale of minority interests in identified North American wind assets.
Timing
The transaction is subject to customary closing conditions and is expected to close in the third quarter of 2019.
— Solar Builder magazine
[source: https://solarbuildermag.com/news/terraform-power-is-buying-the-320-mw-distributed-generation-portfolio-of-altagas/]