In our Sept./Oct. issue, we looked at the trendlines in leasing vs. owning a PV system — a trendline that is moving more and more toward owning. One of the outcomes of this trend, we think, is the boost it would provide the smaller, local solar installer side of the industry rather than the big name brand national players. According to the Q3 2016 U.S. PV Leaderboard from GTM Research, this is starting to bear out in the numbers.
GTM did a deep dive into the three major investor-owned utility (IOU) territories of California and saw that regional solar installers are growing at a quicker pace than their large national competitors. The success of these regional and local installers, the organization says, might be the key to continued growth in this mature market.
"Customers of SDG&E are much less reliant on national installers than their peers in PG&E and SCE. The difference between positive growth in San Diego and negative growth in the two other IOU territories comes down to differences in just the top three California installers, namely, SolarCity, Sunrun and Vivint Solar," the GTM report states.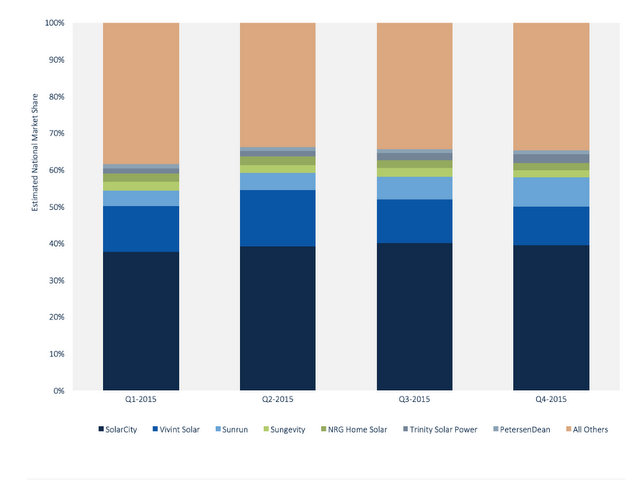 The U.S. PV Leaderboard is the definitive source of quarterly market share figures for solar installers, inverter suppliers and module manufacturers in both the residential and commercial market segments. Check out the full leaderboard here.
— Solar Builder magazine
[source: http://solarbuildermag.com/news/key-continued-solar-industry-growth-regional-installers/]