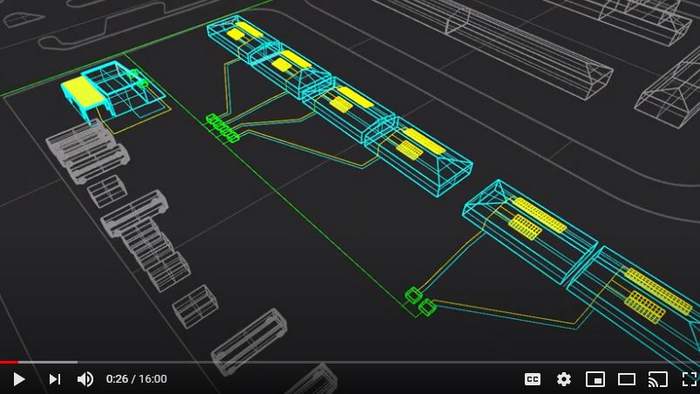 To conclude our exclusive look at BlockEnergy, just launched officially at North American Smart Energy Week, we examine the business case for utilities and developers. Quick refresher: Developed by Emera Technologies LLC, a subsidiary of Emera Inc., the BlockEnergy Smart Platform is the world's first utility-focused, front-of-the-meter, distributed renewable energy platform for new communities of all sizes. The first, truly plug-and-play energy system, BlockEnergy is comprised of a simple kit of parts, able to be installed by local utilities as a capital asset to deliver the most advanced, secure, resilient power available. For more on all of that, check out our first Pitch video, or this feature from the Summer issue of Solar Builder.
In this video, we dive into the business case for homebuilders and utilities with Louise Anne Comeau, VP of Business Development for Emera Technologies, makers of BlockEnergy.
"Utility assets are thought of as industrial products – you see the green boxes on the sidewalk, – the transformers, or centralized generation plants," she tells us. "Utilities aren't really used to thinking of utility assets as a consumer product. But in a distributed generation world, which we all know we are moving towards, where assets are located on or near a customer's home, those dynamics change the market. Think of the design of the Tesla battery that you're happy to have placed in your home. Distributed energy as a capital asset is really a new space for utilities. We are excited to be able to lead in that space by bringing BlockEnergy to market. BlockEnergy is a first. It takes a traditional utility asset and transforms it into an aesthetically pleasing consumer product."
She explains the first partnership they have in place for a community development in Florida with Lennar, as well as the installation process.
"In terms of actual installation of the BlockEnergy platform in a community, the process is very simple. There are just four points of interaction between ETL and the developer on the entire 120 to 150 day process of building a home and installing this utility energy system. Step one is upfront to dig up the conduit and install the wiring, which you would have to do to install any power system. Step two is to install the solar on the roof, at the time when the roof is complete. Step three is to install the BlockBox beside the home, when the home is complete. Step four doesn't impact the build process at all – it's the installation of supplemental generation and battery storage, separate from the home, in a community battery park."
But how does developing that new home community with the BlockEnergy modular microgrid in mind benefit a new home community? Or a home builder's business? Gary Oppedahl, Vice President of Emerging Technologies at Emera, explains in this video above.
"If we keep going down the same road, then there is going to be some of us who have solar on our roof and a battery outside our house and a Tesla in our garage, and the rest of the folks who can't afford these things won't have secure power. This could potentially create an accessibility problem, where the utilities would only serve the people who cannot afford renewable energy. And that's not the way anyone wants to go. BlockEnergy can prevent that."
— Solar Builder magazine
[source: https://solarbuildermag.com/news/the-pitch-the-business-case-for-blockenergys-community-microgrid-approach/]