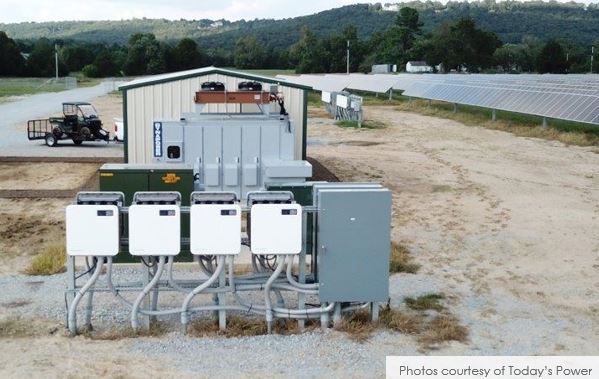 The annual ESA conference is coming up August 24 to 27, hosted as virtual event this year by the Energy Storage Association, and prominent among the exhibits / panels this year is the partnered DC- and AC-coupled solutions being offered by SMA America and Dynapower. On this episode of The Pitch, we dig into the virtues of AC-coupling larger solar + storage systems with Brett Henning, product manager at SMA America and Corrie Austin, account manager at Dynapower.
The specific solution we get into is SMA's PEAK3, and how it, combined with Dynapower's systems, can really unlock new value streams across C&I and municipal segments, via:
• Independent control of the storage and PV assets
• Locational consolidation of storage
• Initial deployment and augmentation flexibility and scalability
• ITC Qualification
• Optimize PV+S without concern for technical dependence
Check out the episode and then learn more / attend the ESA this year at energystorage.org.
— Solar Builder magazine
[source: https://solarbuildermag.com/energy-storage/esa-preview-unlocking-added-value-with-ac-coupled-pv-storage-via-sma-dynapower/]