A virtual power plant (VPP) is a network of distributed energy sources aggregated into a single cloud-based point of control at the utility. When distributed energy generation sources are coupled with storage (like a group of solar homes), greater possibilities for cost reduction and revenue generation emerge. As part of our 2020 Solar PV Inverter Buyer's Guide, we asked manufacturers about the role of inverters in the rise of virtual power plants. Here is what they had to say.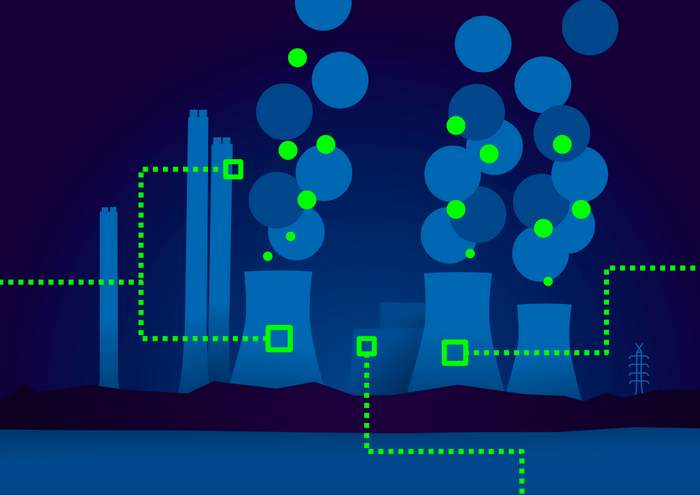 Marc Inniss, technical sales advisor for Fronius USA: "We offer various interfaces on our inverter and monitoring platform for integration of inverters into management systems for VPPs and grids. We believe that VPPs are a key element for Distributed Generation of energy."
Matt Marx, strategic marketing manager at SMA America: "With VPP technology from SMA, energy aggregators can draw or curtail power from battery storage systems to perform a variety of services to support grid stability. Distributed energy resources with storage are being aggregated and managed by SMA using ennexOS, an award-winning cross sector energy management platform. Several projects are already underway including a partnership with SMA, EnergyHub and Arizona Public Service (APS) to enable the utility's innovative Solar Communities program."
Tom Brennan, CTO for Sol-Ark: "VPPs will be big. Utilities like Sol-Ark's massive 9.6-kW power over a 2-4 hour window. We are also simplifying communications for utilities."
Frank O'Young, AVP of green energy for Darfon: "The future of VPPs is bright, though this is a long-term progression, particularly if residential systems are to be part of the VPP infrastructure. Obviously, communication between VPP subsystems with a remote controller such as the utility or a VPP grid operator is necessary, and similarly between the various subsystems. Darfon now is incorporating several of the industry's communication protocols into its inverters, so it can communicate and interact with the utility or aggregators. In the future when VPPs decides to include residential battery systems, then our inverters will be ready to be engaged and provide power to the grid when needed."
Brad Berwald, product manager for MorningStar: "Inverters are rapidly evolving in sophistication and as solar penetration on the grid continues, more coordination will need to be taking place at the macro level, the home and at various levels of granularity even within the grid itself. In the near future, more of their intelligence is going to be driven by control and data-driven decisions that occur external to the inverter itself. These will be from central management servers, belonging either to the manufacturer, the utility, from managed service providers or from energy-focused network operation centers that enable virtual power plant functionality.
"For this reason — for an inverter to be well-positioned for the future — it should have: capable onboard computational power, broad communication options, a more resilient software-driven architecture, and (most likely) ability to be easily addressable from the internet via secure protocols with low latency. Inverters and control centers that drive the VPP model may eventually look very much like the Thin-Client computing architecture that emerged years ago."
https://solarbuildermag.com/news/four-key-indicators-to-identify-virtual-power-plant-markets/
Lior Handelsman, VP of marketing & product strategy and founder of SolarEdge: "While energy production is becoming distributed, production still needs to be centrally controlled for grid stabilization, and this is where virtual power plants come in. VPPs enable cloud-based, real-time aggregative control, management and reporting of a pool of distributed energy resources, such as PV, storage, and electric vehicles. This solution allows consumers to become active prosumers (producers and consumers) in the energy economy. Our VPP solution has already been applied in the United States. For example, our StorEdge inverters were selected as part of National Grid's ConnectedSolutions program that is being rolled out in Massachusetts and Rhode Island."
Terence Parker, technical marketing manager for Ginlong Solis: "I think the future is very bright for VPPs. I believe they will help the United States stabilize and secure our National Grid by making the grid 'virtually modular.' Solis is currently distributing communicating and battery storage inverters in North America that can participate in the development of a better, more efficient, more communicative electrical network. Although there is bound to be network security issues, these issues could be detected earlier and isolated by advanced monitoring platforms being used in the renewable energy industry today. In the near future, homeowners can advocate for electrical supply security systems that generate early warnings, giving people time to safeguard both their internet and electrical connections (in milliseconds) and protect their own independent power systems and the Virtual Power Plant surrounding them."
Paul Dailey, director of product and market strategy for Outback Power: "Batteries can enable some very interesting VPP services, including reactive power and demand response. IEEE 2030.5 and related standards are going to be key to ensuring that residential ESS can provide these valuable services for whichever aggregator manages them."
— Solar Builder magazine
[source: https://solarbuildermag.com/news/the-role-of-inverters-in-the-rise-of-virtual-power-plants/]