Big leap for microinverters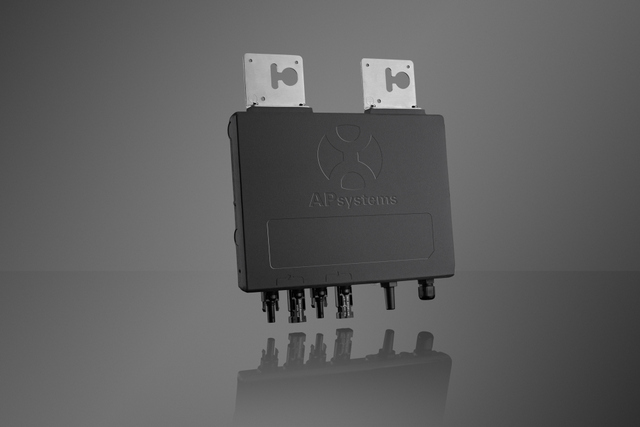 APsystems will unveil the YC600, a dual-module, smart grid and Rule 21 compliant microinverter at SPI in Las Vegas. A groundbreaking design in microinverter technology, the YC600 will offer the highest peak output power, faster transmission speed and more modules allowed per string than comparable microinverters. A wider MPPT voltage range will result in a greater energy harvest for homeowners.
You'll want to get the full scoop at booth 1745.
Streamlined Shutdown
Fronius is launching a new generation of its Rapid Shutdown Box, which the company says will be the most convenient solution for NEC 2014 (690.12) and NEC 2017 compliance, while enhancing overall rooftop and firefighter safety. The new generation includes two versions: the Fronius Rapid Shutdown Box Duo and Quattro.
"Based on customer feedback, we implemented many improvements into this new generation of our Rapid Shutdown Box," says Michael Mendik, head of solution management at Fronius USA.
Directly connected to the inverter through the same conduit as the DC homeruns and powered by the array, the Fronius solution minimizes the number of components and eliminates the need for an external power supply. The low-profile design and the multiple mounting options allow for installation underneath the modules, ensuring a clean system look. In addition, the NEMA 4X rating ensures the box is built for severe outdoor conditions. MC4 connectors, spring-loaded terminals and generous wiring space make the wiring a breeze. The Rapid Shutdown Box also acts as a combiner box, removing the need for additional hardware. Booth 3943.
Lightweight, flexible power conversion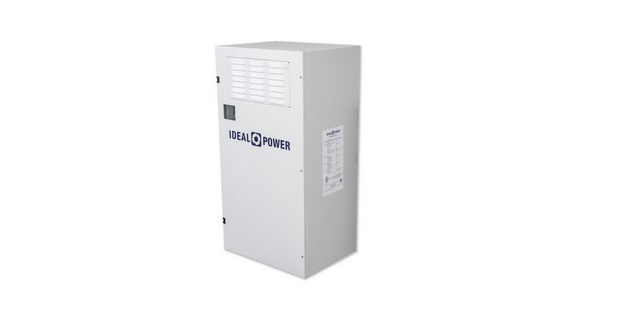 Ideal Power invented a new kind of power conversion architecture that delivers on flexibility, allowing you to enable or disable any features depending on project needs. At SPI, check out its 30-kW Stabiliti Series power converters. These multiport, compact converters are smaller, lighter and dramatically reduce installation costs while increasing return on investment. Ideal Power recently partnered with NEXTracker to implement it in various PV sites throughout North America. Booth 1433.
A top rail clip to rule them all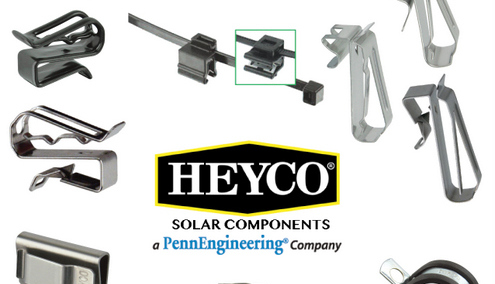 Heyco has been busy this summer, introducing several new clips and wire management accessories for the solar market. Newest to the lineup are the SunRunner 4-2 and SunRunner 4-2U, which are top rail clips for various racking manufacturers such as Unirac, Ironridge, Everest, SnapNRack, Solar Mount and other similar racking profiles. The SunRunner 4-2 and SunRunner 4-2U are suitable for the new Enphase Q Cable. At the booth, you can also enter for a chance to win a Google Home. Booth 4762.
Drive down carport costs
Baja Construction always has a standout booth, and this year its in-house construction team will be installing its signature Baja Solar Support System design, the "Braced Single Post Support," built with high-tensile light gauge steel to support 24 solar modules (7.8 kW). Included in the structure is an EV Station for the hot red Tesla parked underneath. Meet Baja's in-house designers, engineers and project managers and also make certain to visit Baja's sponsored lobby lounge for food and beverages. I'm sure you're already there. Booth 4155.
Improve your grip strength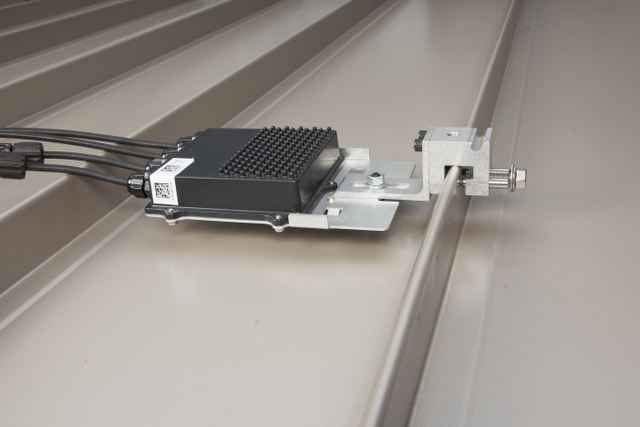 AceClamps are factory-assembled clamps with patented design features that allow strong connections to standing-seam roof panels without the use of set screws or any other loose parts that could damage the surface of the roof panel. AceClamp designs have been vibration tested during the development stage and incorporate special locking features to ensure that the bolts do not back out when subjected to vibratory loads from wind flutter and light seismic activity. Booth 809.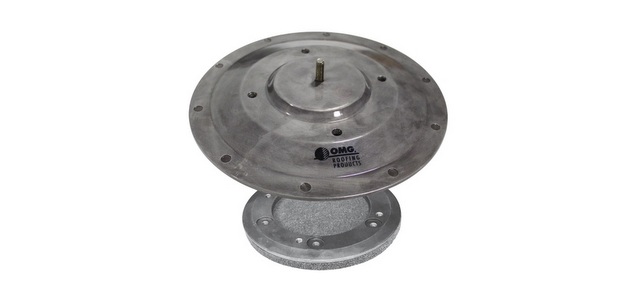 OMG Roofing Products has introduced PowerGrip Universal for mounting solar racking systems on commercial roofs. PowerGrip Universal is designed to reduce or eliminate ballast in solar racking systems, so there's less weight, material handling and labor on the roof. Made of heavy-duty cast aluminum, PowerGrip Universal offers 3,300 lbf of tensile strength, 2,500 lbf of shear strength and 2,000 lbf of compressive strength. It's one of the strongest anchors on the market. Booth 629.
The Standing Seam Power Clamp from Solar Connections can attach to virtually any standing seam profile and draws its strength from patent-pending WaveLock Technology with optional two, three and five points of attachment. The top can be custom drilled and tapped to fit any bolt configuration. Offering ease of installation, the Silver Bullet set screws include a rounded bullet tip to maximize strength while also keeping the paint finish and seam free from harm. Additionally, the Standing Seam Power Clamp is available in standard mill finish aluminum material, making it an item you can easily keep in stock when the need arises. Booth 1569.
Reinventing the ground mount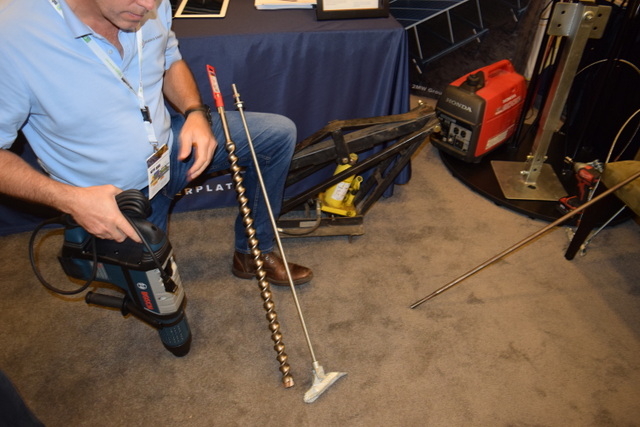 Nuance Energy's patent-pending Osprey PowerPlatform could revolutionize ground-mounted solar projects. This earth anchor foundation system satisfies permitting requirements for virtually any site and soil type without the need for geotechnical reports or special inspections. It eliminates the need for heavy equipment or cement by enabling small, unskilled crews to install the entire platform quickly and easily using only handheld tools. Booth 2108.
Meet the 4G platform
Ginlong Technologies is now shipping its Solis 4G Platform. What you can see at SPI this year in booth 2427 is the Solis-1P(2.5-10K)-4G-US single phase string inverters, with high switching frequency; 2, 3 and 4 MPPTs designs; 97.8 percent peak efficiency (97.5 percent CEC); fan-less NEMA 4X / IP65 design, integrated AFCI; web-based and smartphone app monitoring, all under 44 lbs. The Solis 25K-66K-US three phase inverters are designed for all commercial and utility-scale installations with four MPPT designs and ultra-low start up volume that maximizes energy harvest. Booth 2427.
Five trackers to, um, track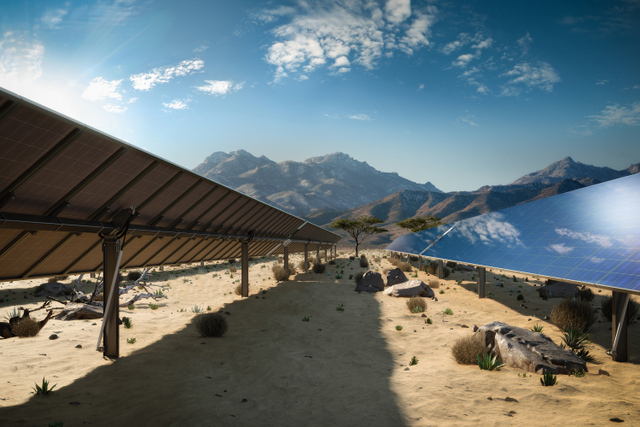 SunLink's TechTrack enables efficient load redistribution and allows the system to handle extreme wind with less steel, fewer foundations and lower cost. Now, TechTrack's intelligent control system also delivers equally responsive control modes for snow, flood and O&M. The result is system level benefits, visible in SunLink's Vertex data monitoring system. Rigorous testing to UL3703 further reduces permitting risk. Booth 3319.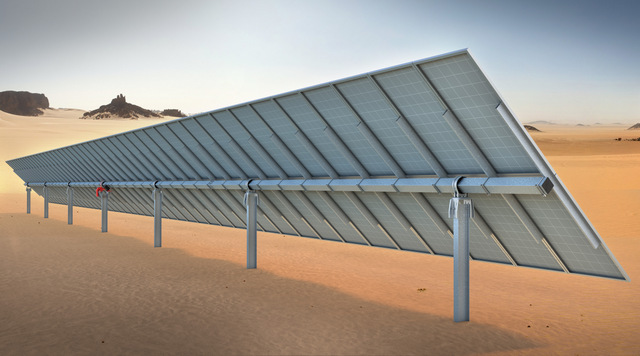 SF7 is the next-generation horizontal single-axis solar PV tracker from Soltec. Soltec says the SF7 enables up to 5 percent greater MW per acre than other trackers and does that with 54 percent fewer piles-per-MW, 15 percent less parts count and 58 percent fewer screw type connections than leading competitors. SF7 standard features include short tracker site-filling options, unique steep-slope tolerance of 17 percent NS, efficient self-powering and innovative cable management solutions for combining, fusing and protecting PV source circuits more economically. Booth 3640.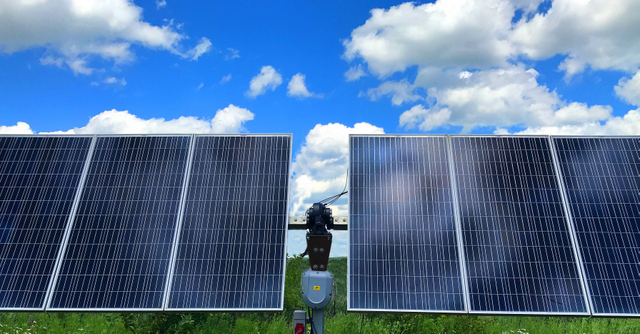 Solar FlexRack is launching its TDP Tracker with a new BalanceTrac design to increase energy yield and reduce balance of system costs. This TDP 2.0 Solar Tracker with BalanceTrac, optimized for 1,000- and 1,500-V modules, has greater rotational range of up to 120° and enables more modules per row (up to 90). The robust design delivers autonomous tables that increase site flexibility to maximize land use. Booth 2538.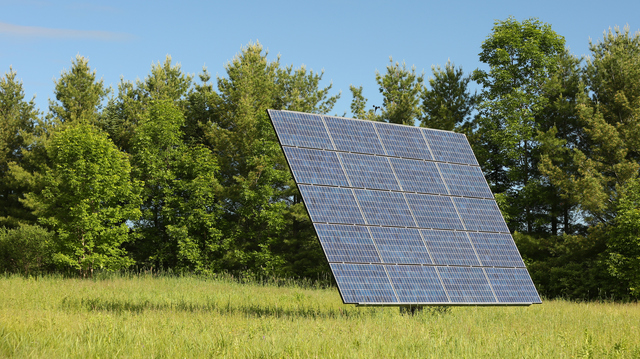 AllEarth Renewables is showing off its new Gen 4 tracker which will be self-powered, to guard against the grid going down and will have expanded communication options, such as Wi-Fi, cellular and SD card enabled. It will come as a complete, pre-engineered system for easy, efficient shipping. Booth 626.
Array Technologies is revealing the results of a recent TÜV Rheinland-backed independent report focused on solar tracker reliability. Array's latest single-axis tracker, the DuraTrack HZ v3, is often touted for its reliability and lower cost of ownership. Array says DuraTrack HZ v3 is proven to be 300x less likely to experience catastrophic failure during wind events than more stow-reliant, single-row competitors. Booth 2919.
Page two has new on big-time collaborations, products for boosting performance, installing on shingles and more.
— Solar Builder magazine
[source: http://solarbuildermag.com/news/what-to-see-at-solar-power-international-2017/]