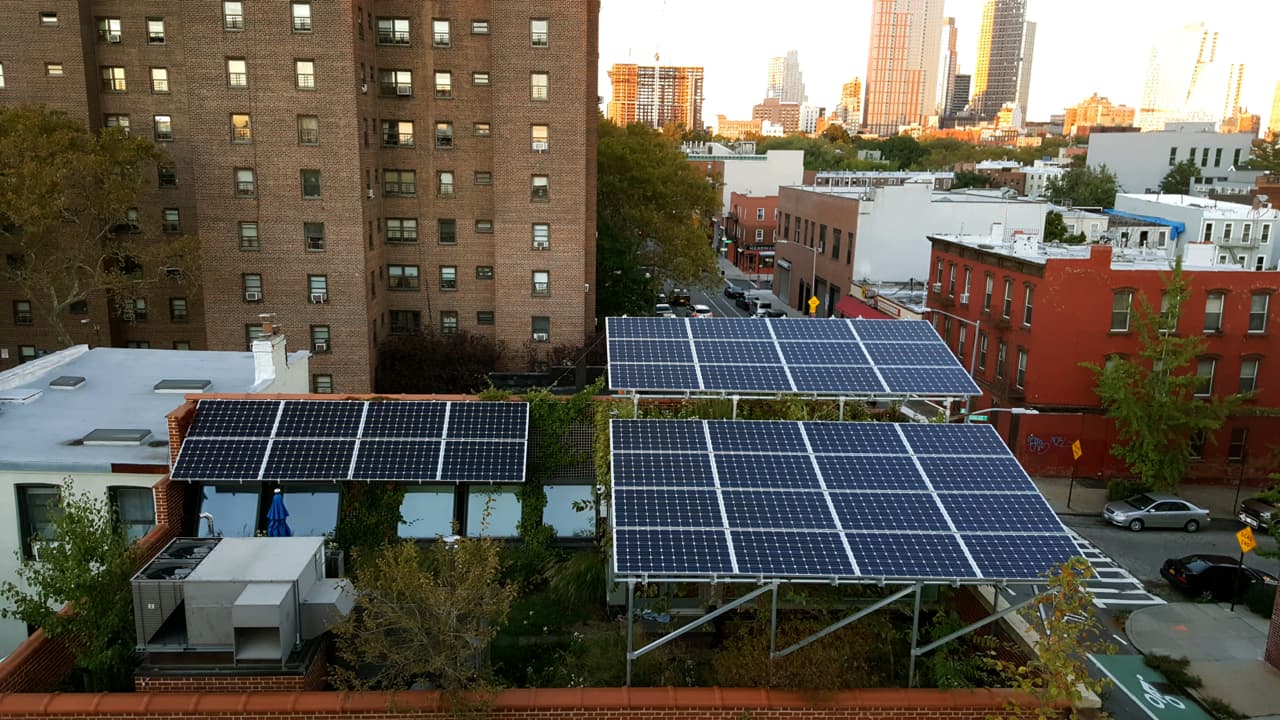 Brooklyn residents have launched a campaign via Change.org to turn the Brooklyn Microgrid into a fully functioning Local Energy Marketplace, in a bid to help progress New York City's Reforming the Energy Vision (REV). The Brooklyn Microgrid (BMG), which has been run by LO3 Energy as a test project since 2016, was the first network to transact energy using blockchain technology and demonstrated the feasibility of sharing energy from distributed energy resources (DERs) such as solar panels.
Regulations that enforce constraints on energy production have so far prevented individuals and small businesses from actually buying or selling energy between each other but a regulatory 'sandbox' could make that possible. Adrienne Smith, the BMG's new Executive Director, said: "The Brooklyn Microgrid and its participants are huge supporters of Governor Andrew Cuomo's Reforming the Energy Vision (REV) for New York to generate 50% of its electricity from renewable resources by 2030.
Feasibility of local energy marketplaces
LO3 Energy recently released a report, following a year-long analysis of energy trading on the Latrobe Microgrid in Australia. That test project demonstrated how local energy marketplaces can financially benefit both consumers and prosumers (solar panel owners). The results of the project showed users saved 6-12% on their energy bills, while prosumers who bought energy but also generated and sold it with their own private solar panels, could generate 18-37% more revenue from their energy sales.
Smith's first order of business is launching a Change.org campaign to get permission for a regulatory 'sandbox' which will allow the BMG to operate as a commercial entity in the Borough Hall, Bay Ridge, and Park Slope areas of Brooklyn, NY. If given the go-ahead, the fully functioning Local Energy Network will demonstrate how New Yorkers could solve future energy demands by allowing residents to buy/sell locally generated, renewable energy from/to their neighbors.
"Local energy networks provide a wide range of benefits. They can help grid operators balance supply and demand for electricity, they can provide consumers with greater choice and cheaper energy, and they can prevent blackouts from extreme heat or snow storms," added Smith.
— Solar Builder magazine
[source: https://solarbuildermag.com/news/theres-a-push-in-brooklyn-to-turn-its-microgrid-into-a-local-energy-marketplace-via-blockchain/]