The solar industry had a so-so year because of the tariffs, but the Solar Builder offices are busier than ever. From calling out local jurisdictions on lax solar policies to understanding the current bifacial module market, this collection of features, live coverage, podcasts and downloadable reports sums up the year that was in Solar Builder. Please enjoy while we catch an hour or two of sleep before 2019.
10. Bifacial Gains: How much will bifacial modules add to solar tracker value? We are about to find out
Several big-time partnerships between tracker companies, module companies and PV research and testing labs have formed within the last year to understand this new bifacial module + PV tracker paradigm, test theories and build a complete data set on bifacial tracker production.
9. Shave and a rate cut: How solar + storage solutions are shaving peaks, saving big bucks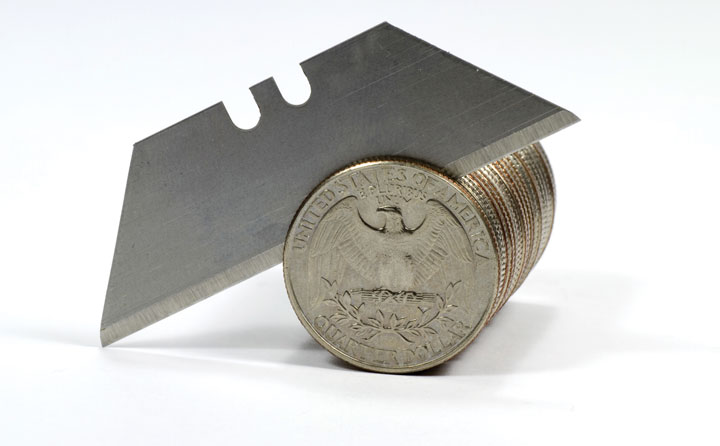 Shaving the peaks off commercial and industrial (C&I) electric bills is the top revenue stream for energy storage systems, and given the trend in increasing utility charges for time-of-use consumption, peak shaving can pay for a system in as little as three years, system providers say.
8. SB Buzz: How to design a perfect solar system — then sell it — with Aurora Solar COO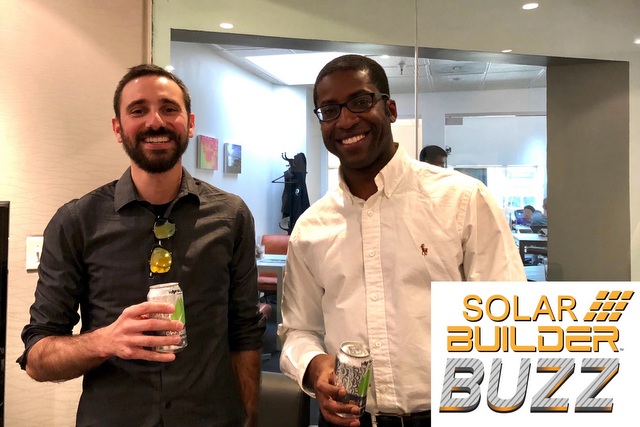 We stopped by Aurora's offices in San Francisco to chat with COO and co-founder Sam Adeyemo. We get into the keys to off-site design and shade analysis and the evolution of mass customization in the solar industry. We also explore what we consider to be the most impactful piece of this puzzle: how sophisticated sales proposal tools could shape the future of smaller, regional solar companies.
7. Install Inequality: Nearly half of U.S. residential rooftop solar potential is currently out of reach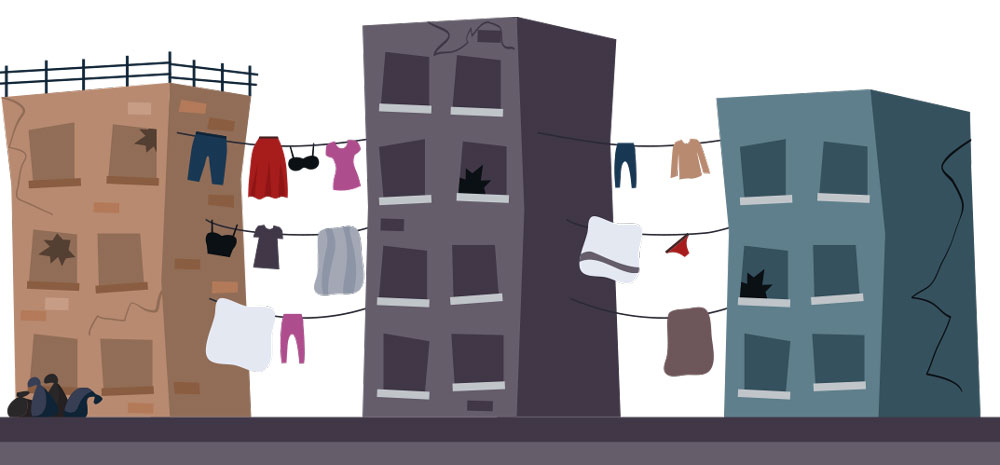 Although residential solar adoption has increased over the past decade, adoption among LMI households and affordable housing providers continues to lag. The obvious issue here is the lack of capital, cash or credit for such an investment among LMI customers, but the NREL report also shows how solar financing strategies and the long-time inability to penetrate the multifamily sector specifically leaves behind the LMI segment.
6. Crowd Sourced: Details on a plan for drastic cost reductions, wide deployment of community-scale solar
Barriers surrounding cost, access and demand continue to drag on the community solar sector's overall growth when simpler, proven PV models are already established. More and more answers to the riddle are emerging though, and community solar is moving on a steeper upward trajectory.
5. Solar Inverter Buyer's Guide 2018 edition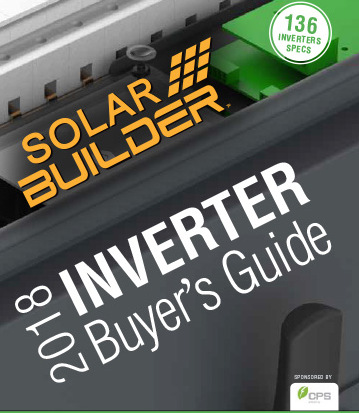 With the FREE 2018 Inverter Buyer's Guide, sponsored by CPS America, our goal is to present all of the latest and greatest news from the top inverter companies, note the trends and share procurement and installation advice from the manufacturer's point of view. New products are divided into residential, commercial and solar + storage categories, and full specs on 136 inverters are located at the end of the guide.
4. Six solar industry storylines to watch from Solar Power International 2018
Your Solar Builder editor entered the whirlwind of news, numbers and handshaking that is Solar Power International and emerged with a notepad filled with gibberish. What language is this? What secrets does it hold? We sent it to a forensics lab, the archaeological department at Oxford and the guy with wild hair on Ancient Aliens for their interpretations. After this thorough analysis, we believe these are the top solar storylines in a post-SPI world …
3. Strength in numbers: How solar installers can build business through third-party programs
In the years when module, mounting and inverter manufacturers drove down costs, quality increased, better sales and marketing concepts emerged and overall project economics and design strategy became better understood. As a result, there are more ways for savvy solar installers to build their brands based on quality, strength and value than ever before.
2. Solar Builder 2018 Gold Project of the Year: Cuyahoga County Landfill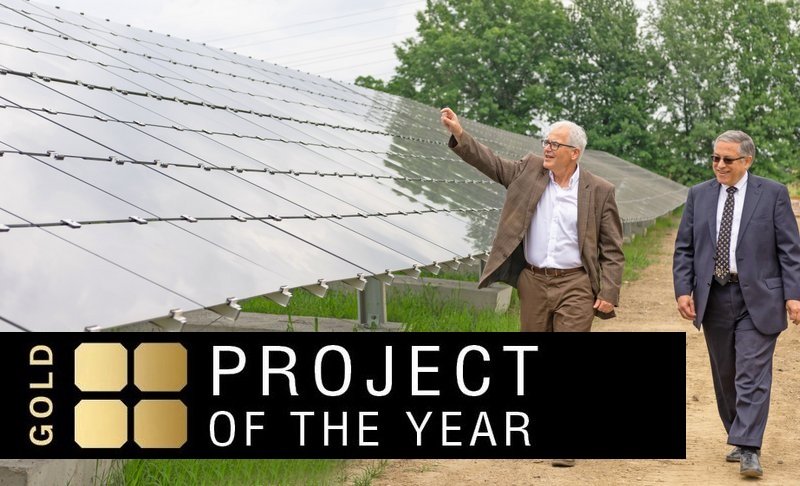 The 2018 Gold Project of the Year is a monument to solar energy as a true local product. The developers are located in state. Over 80 percent of the construction and installation labor was in state. Even the foundations, racking and modules were manufactured in state. But I suppose that's not too surprising for a mature solar-focused state like *checks notes* Ohio. Wait, what the …
1. Shadow costs: How outdated local processes stifle the true solar market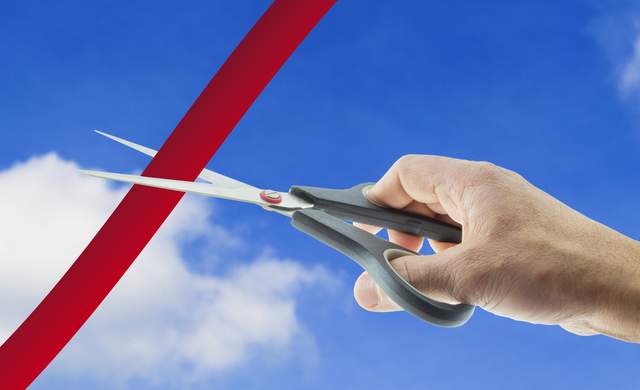 While PV technology has made considerable gains in terms of cost reduction and increased efficiency over the last decade, many authorities having jurisdiction (AHJs) around the country have not. Government often gets credit for growing the solar market through subsidies, but this ignores regulatory hurdles in the way of project completion such as old timey zoning laws, overly burdensome permitting practices and time-consuming interconnection policies. We think it's worth asking, of the 10,000 jurisdictions out there, how many are not worth the effort, and how many viable solar projects are lost as a result?
— Solar Builder magazine
[source: https://solarbuildermag.com/news/top-10-solar-builder-articles-from-2018/]