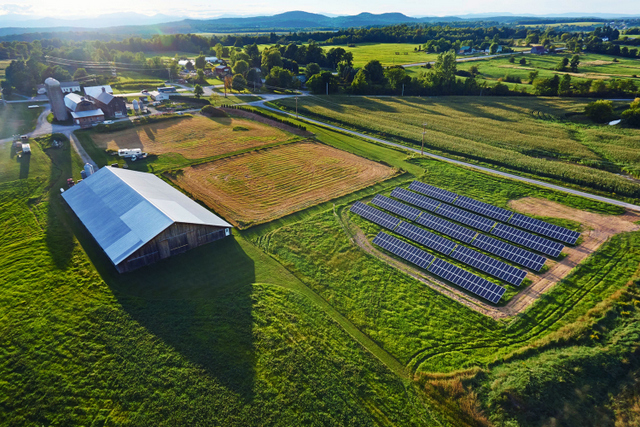 Burlington, Vermont-based clean energy company Encore Redevelopment is rebranding as Encore Renewable Energy to focus more on commercial, industrial and community-scale solar PV systems.
The comprehensive rebrand reflects the completion of Encore's transition from a traditional property redevelopment company to a singular focus on the development of new sources of clean energy – specifically, the development of commercial, industrial, and community-scale solar PV systems. Leveraging past work in the brownfields redevelopment arena, Encore's projects are often connected to undervalued or underutilized properties, and therefore foster sustainable economic growth, environmental awareness, and community improvement.
"When Encore started in 2007, we focused on creating vibrant spaces out of contaminated or underused properties. Those values still inform our vision today," said Chad Farrell, Encore Redevelopment President. "We're really excited about partnering with investors, businesses and communities to do meaningful, impactful work around Vermont and elsewhere in the Northeast."
RELATED: SEPA report: How to improve community solar models 
Founded in 2007 , the company now specializes in the development, financing, permitting, and construction management of renewable energy projects. Encore Renewable Energy has become a leading and fast-growing solar project development firm in Vermont. It has doubled in size in the past year, adding CFO Blake Sturcke, Project Developer Lindsay Warne, and Chad Nichols as Project Development Manager, and has plans to secure the talents of several additional key team members in 2016.
To reflect its growth and renewed focus, the company has launched a new website: EncoreRenewableEnergy.com
[source: http://solarbuildermag.com/news/encore-renewable-energy-rebrand/]