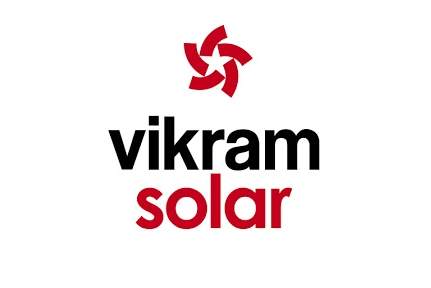 India's leading module manufacturer  and O&M solutions provider Vikram Solar is launching its Series 6 modules — Somera and Prexos — with next-gen M6 type of cells. The new Series 6 modules will provide up to 505 watt-peak (Wp) and efficiency of more than 21%. The modules have been designed with a specially curated number and shape of busbars that ensure higher efficiency and boost module power and performance. Vikram also says these modules have less land requirements, subsequently leading to reduced costs pertaining to cabling, civil works and O&M.
Variations: The Series 6 multi-busbar (MBB) modules will be available in both the monofacial and bifacial categories and are called Somera Series 6 and Prexos Series 6 respectively. Both come with the technologically advanced M6 cell and Mono PERC technology and are available in variants ranging from 120, 144 and 156 half-cut cells. The 120 half-cut cell variant is exclusively for the US & International markets.
"Bringing down the Levelized Cost of Energy (LCOE) is at the heart of designing and manufacturing the Series 6 modules," said CEO Saibaba Vutukuri. "With this launch, we have further strengthened our product portfolio which caters to all customer segments."
Deep cycle lead-acid batteries are the most-recycled consumer product in North America. Delivering proven performance, flooded models continue to be the most affordable energy storage solutions for residential off-grid & backup systems. Browse the Rolls catalog here.
Series 6 highlights
Excellent low light performance and guaranteed performance in partial shadow conditions. Thereby enabling solar power to be harnessed in earlier unviable sites and varied terrains.
Higher number and rounded busbars increase efficiency and module performance
Available in 120, 144 and 156 cell versions and has efficiency ranging between 18.34% to 21.02% (depending on cell version) Both Prexos and Somera Series 6 is available in 120, 144 and 156 cell variants. The Somera 120, 144 & 156 half-cut cell variant will primarily be available in the US and International market. It is also available in 'All black' variant
Lesser cell stress during module fabrication lowers the risk of module degradation in extreme weather conditions
The new upgraded material of bifacial modules provides greater resistance to heat and is more durable in fluctuating temperatures
Prexos Series 6 will also have near –zero PID (potential induced degradation) because of a PID resistant encapsulant
— Solar Builder magazine
[source: https://solarbuildermag.com/news/vikram-solar-touts-higher-wattage-lower-lcoe-aspects-of-new-series-6-modules/]