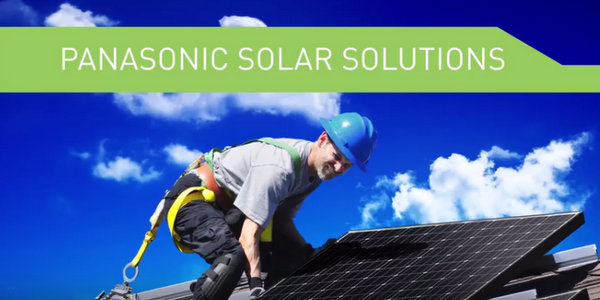 Are you headed to Boston for Solar Power Northeast next week? Panasonic Eco Solutions North America is and will be showcasing its high performance HIT solar panels and energy storage products at booth 208.
The HIT solar panel products that will be on display include the all-black 40 mm N320K panels that feature an industry-leading temperature coefficient of -0.258%. The Panasonic booth will also be fitted with the high-efficiency 40 mm N330 and N325 solar panels that offer 19.7% higher power output and greater energy yields, as well as a lower 0.26% annual degradation when compared to conventional panels.
The Harbor Plus smart battery, co-developed by Panasonic and Pika Energy, will also be available for viewing in the booth. The Harbor Plus is a scalable and flexible smart battery unit that offers between 10.6 kWh and 15.9 kWh of usable energy, making it simple for system owners to accommodate their changing energy needs. Alongside the Harbor Plus battery will be Panasonic's lithium-ion rechargeable battery that can be used across a wide range of portable electronic applications.
Representing Panasonic at Solar Power Northeast will be Mukesh Sethi, Group Manager for the Solar and Energy Storage Products Division of Panasonic Eco Solutions North America, and Chris Brown, Business Development and Sales Manager. Mukesh and Chris will be available to discuss the current lineup of Panasonic products, as well as what the company has in store for 2018.
— Solar Builder magazine
[source: http://solarbuildermag.com/news/what-to-see-at-panasonics-booth-at-solar-power-northeast-in-boston-feb-5-6/]