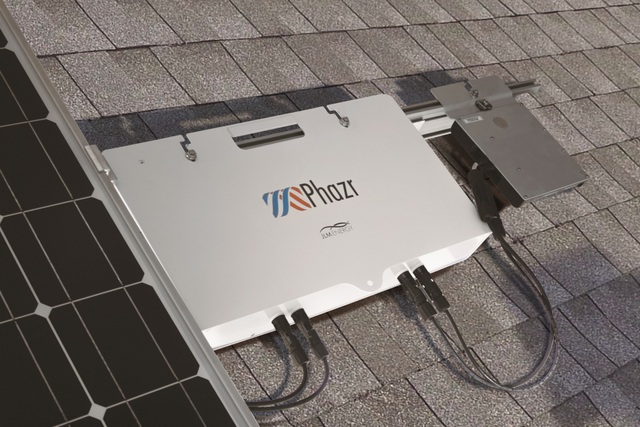 JLM Energy has inked a distribution deal with Wholesale Solar. With this strategic partnership, JLM Energy will expand the availability of its Phazr DC coupled battery systems, Energizr 100 back-up for residential and Gridz AC coupled commercial solutions.
Developed by JLM Energy, Phazr is an innovative distributed energy storage platform. Phazr's plug-and-play design dramatically simplifies installation and lowers engineering and ongoing maintenance costs over traditional energy storage systems; helping to lower the overall cost for adding energy storage to solar systems and increasing system value. Phazrs are controlled by JLM's Measurz software, which directs the batteries to solve for grid applications such as Time of Use arbitrage, demand shaving, solar self-consumption, and other applications to provide significant value to solar owners and investors.
"With utilities changing the value of energy and shifting higher cost electricity to periods when the sun isn't shining, adding energy storage to solar systems is becoming increasingly important," said Erin Clark, JLM COO. "We're extremely pleased to have Wholesale Solar as a distribution partner to enable our installer network easy access to our products as part of a one-stop-shop for all their solar component requirements."
Wholesale Solar provides solar distribution services to a nationwide network of commercial and residential installers. Wholesale Solar also designs and sells backup systems with and without photovoltaics, and designs and sells industrial remote power systems.
"JLM has highly efficient and cost-effective solutions that make incorporating energy storage with solar simple and approachable," said Allie Coleman, CEO of Wholesale Solar. "Phazr is driving costs down and spurring the rapid adoption of energy storage in key markets."
— Solar Builder magazine
[source: https://solarbuildermag.com/news/wholesale-solar-to-start-distributing-jlm-energy-storage-solutions/]