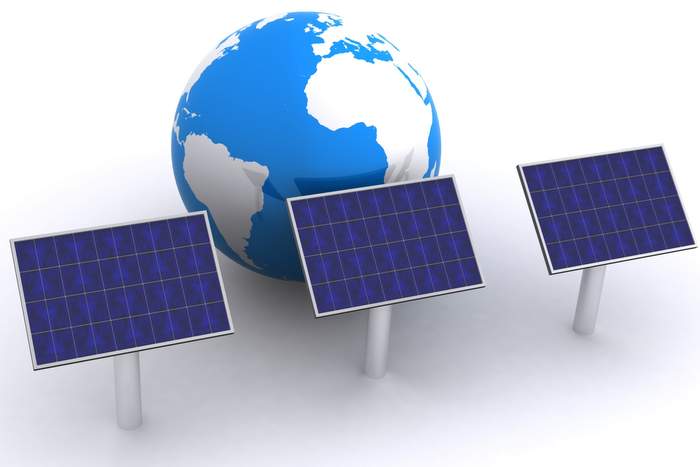 According to Wood Mackenzie's inaugural global solar photovoltaic (PV) asset ownership ranking (excluding China), the world's top 10 solar PV asset owners now hold over 22 gigawatts (GW) of cumulative solar capacity. Collectively, the top 10 added around 2.5 GW of new capacity in 2018.
"The global solar market remains highly fragmented, with the top 10 accounting for only 6.9% of global solar capacity. Fragmentation will continue as barriers to entry remain low and annual solar installations continue to grow," said Wood Mackenzie solar analyst Rishab Shrestha.
The rise of IPPs
Independent power producers (IPPs) dominate the top 10, making up 68% of the list's solar capacity.
IPPs affiliated with utilities formed the largest share globally, particularly in the Americas, as the group benefited from Renewable Portfolio Standards and Investment Tax Credits. In APeC, IPPs unaffiliated with utilities make up 73% of the region's solar capacity.
Institutional investors feature strongly in the EMEA region as capacity owned by the group represents over half of the region's solar capacity.
"In some developed solar PV markets, riskier business models with investors having increased exposure to the merchant market will start to account for a larger share of installations. This could begin to alter the asset ownership landscape as such assets may be less attractive to risk-averse institutional investors. We could see a greater role for large utilities, who will be more comfortable with exposure to wholesale power price risks," said senior analyst Tom Heggarty.
Asset rotation business models also remain popular among solar asset owners. Globally, over 21.8 GW of solar capacity changed hands last year.
"IPPs were the largest active sellers while institutional investors made up the largest buyers. IPPs looking to grow their portfolio via recycling of capital are looking to institutional investors for growth. On the other hand, solar investment is seen as a mature asset class by institutional investors," Shrestha said.
Going forward?
Shrestha said: "2019 has already seen announcements of mega-scale additions of pipeline from investors such as Macquarie. With large-scale auctions being adopted more widely, fragmentation in the large-scale solar segment could be reduced further out in the future."
Inside the top 10
NextEra Energy, a Fortune 200 energy company and the largest electric utility by market capitalisation on the New York Stock Exchange (NYSE), leads the way with 4.37 GW of cumulative solar capacity.
Next in line is NYSE-listed American utility Southern Company holding about 2.57 GW of solar capacity. Both companies sit in the Americas region which accounts for over 71% of the global top 10 capacity.
Representing the Asia Pacific excluding China (APeC) region and ranking third is Indian utility ACME Group recording 2.30 GW of solar capacity on its books. The other APeC company making the top 10 is also India-based. Multinational conglomerate Adani holds 1.94 GW of cumulative solar capacity.
In fourth position, Italian renewable company Enel Green Power is the only solar asset owner from the Europe, Middle East and Africa (EMEA) region in the top 10, at 2.21 GW of cumulative solar capacity, 83% of which reside in the Americas.
The US, Australia, and Germany made up the top three countries with the largest solar capacity transacted in 2018. Module OEM, particularly Canadian Solar, was among the most active in the booming Australia solar market.
— Solar Builder magazine
[source: https://solarbuildermag.com/news/wood-mac-the-top-10-global-pv-asset-owners-have-over-22-gw-of-total-solar-capacity/]